PUBLICATIONS
Research publications, project reports and theses.
2013
Kenkre J, Wallace C, Davies R, Bale S, Thomas S. Developing and Implementing the Community Nursing Research Strategy for Wales. British Journal of Community Nursing, Vol. 18, Iss. 11, 01 Nov 2013, pp 561 - 566
Griffin, Jackie. Improving outcomes through innovation: An evaluation of Accel-Heal(R) in chronic wounds. Wounds U K 9.4 (November 2013): 118-121.
Hutchinson, A.; Lovell, A. Participatory action research: moving beyond the mental health 'service user' identity. Journal of Psychiatric & Mental Health Nursing, 2013 Sep; 20 (7): 641-9.

Bianchi, Janice; Mahoney, Kirsty; Nugent, Lisa; Keen, Delia. A fresh way to treat venous leg ulcers with measured compression. British Journal of Community Nursing, 2013 Jun: Supplement 2: S34-40.

Keen, Delia Catherine; Fletcher, Jacqui. Action research: Preventing pressure ulcers in a community hospital in Wales. Wounds U K 9.4 (November 2013): 38-47.
2010
Roberts, N. & Moule, P. (2010) Chlorhexidine and Tooth-brushing as prevention strategies in reducing ventilator-associated pneumonia rates. Journal of Nursing Critical Care, 16, 6: 295–302
Young T. Moffatt C. McInnes A. Stephen-Haynes; J. Griffin J. Fawkes M.R. Clark M. Dispelling the myths of Lindsay Leg Clubs. Wounds UK. 6 (2) (pp 145-150), 2010. Date of Publication: June 2010.

Gethin, Lin. Leg Club update. Wounds UK. 6 (3) (pp 122), 2010. Date of Publication: September 2010.

Jones SA; Jarvis J; Powell P; Deaville J. Improving diabetes care for residents in care homes in a rural setting. Foundation of Nursing Studies: Developing Practice Improving Care Dissemination Series, 2010; 5 (8): 1-4.

Wolfenden J.; Dunn A.; Holmes A.; Davies C.; Buchan J. Track and trigger system for use in community hospitals. Nursing Standard, 2010 Jul 14-20; 24 (45): 35-9.

Richards, Julie. Supervision of midwives-making maternity user involvement a reality. The practising midwife. 13 (10) (pp 28-29), 2010. Date of Publication: Nov 2010.

Finlay, I.G. Snow, Veronica. Dynamic evaluation of all services to inform policy development. Palliative Medicine. Conference: EAPC 2010 Glasgow United Kingdom. Vol. 24 (4 SUPPL. 1) (pp S195), 2010.

Finlay I.; Snow, Veronica. Implementing 7 day working by clinical nurse specialists across rural and Urban Areas. Palliative Medicine. Conference: EAPC 2010 Glasgow United Kingdom. Vol.24 (4 SUPPL. 1) (pp S196-S197), 2010.
2009 and earlier
Griffin J. Monitoring pressure damage using Datix risk reporting system. Wounds UK. 5 (4) (pp 36-42), 2009

Keen, D.C. Should care homes adopt a static-led approach to pressure ulcer prevention?. British Journal of Nursing. 18(20):S4, S6, S8, passim, 2009 Nov 12-25.
De Kleijn, Antoinette. Health improvement through dietary management of type 2 diabetes. British Journal of Community Nursing. 13(8):378, 380-3, 2008 Aug.
Griffin, J. The use of POSiFECT E-stim wound therapy on a patient with diabetes with a mixed aetiology ulcer of 6 years duration. Wounds UK. 3 (3) (pp 84-85), 2007.
Richards, Julie; Williams, Lynne. More than a midwife? Supervision of extended roles. RCM Midwives. 10(6):274-5, 2007 Jun.
Stallard, Lavnia. Chronic obstructive pulmonary disease: a non-pharmalogical approach. Nursing Older People, 2007 Jul; 19 (6): 32-7.

Scovell, C. Using audit to change practice for routine glucochecks. Nursing Times, 2006 Sep 26-Oct 2; 102 (39): 33-4.
Lewis, Marie. Working together to make a difference. RCM Midwives. 7(10):422-3, 2004 Oct.
Jordan S, Knight J, Pointon D. Monitoring adverse drug reactions: scales, profiles, and checklists. Int Nurs Rev. 2004 Dec;51(4):208-21.
Lewis, Marie. Membership services award: Powys district general hospital rotation. RCM Midwives (RCM MIDWIVES), 2003 Sep; 6 (9): 384-5.

Lewis, M. Women's issues. Is abortion due to handicap ethical? British Journal of Midwifery, 2003 Jul; 11 (7): 442-4.

Major, S. Dysfunctional teams: a health a resource warning. Nursing Management - UK (NURS MANAGE (LOND)), 2002 May; 9 (2): 25-8. (10 ref)

Readhead C.; Henderson R.; Hughes G; Nickless J. Accredited accommodation: An alternative to in-patient care in rural north Powys. Psychiatric Bulletin. 26 (7) (pp 264-265), 2002.
Jordan S. Managing adverse drug reactions: an orphan task. J Adv Nurs. 2002 Jun;38(5):437-48.

Thompson, S. A fragrant message. Learning Disability Practice (LEARN DISABIL PRACT), 2002 Jun; 5 (5): 15-7. (5 ref)
Weston R. When birth goes wrong. Practising Midwife, 2001 Sep; 4 (8): 10-2.
Jones, S. If you go down to A&E today... Teddy Bear Clinics. Nursing Times, 2000 Oct 26-Nov 1; 96 (43): 28-9.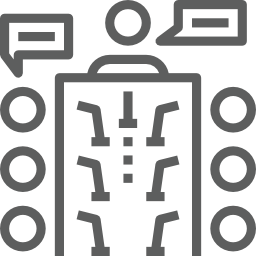 CNRS BOARD
Dates and previous minutes from the CNRS Board Meetings

read The community nursing research strategy
Read the Community Nursing Research Strategy for Wales Report
The Community Nursing Research Strategy is supported by PRIME Centre Wales,
which is funded by Health and Care Research Wales